During Innovation week in my second year of university, I was challenged by the company Cycle of Good to design and create a product using punctured bicycle inner tubes. For this, I brainstormed a selection of ideas that would be made using an inner-tube, reusing the rubber material and applying it to create another functional product.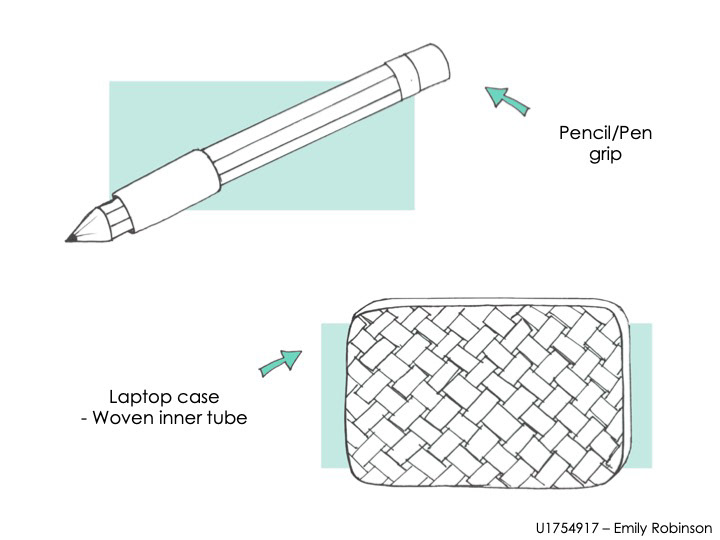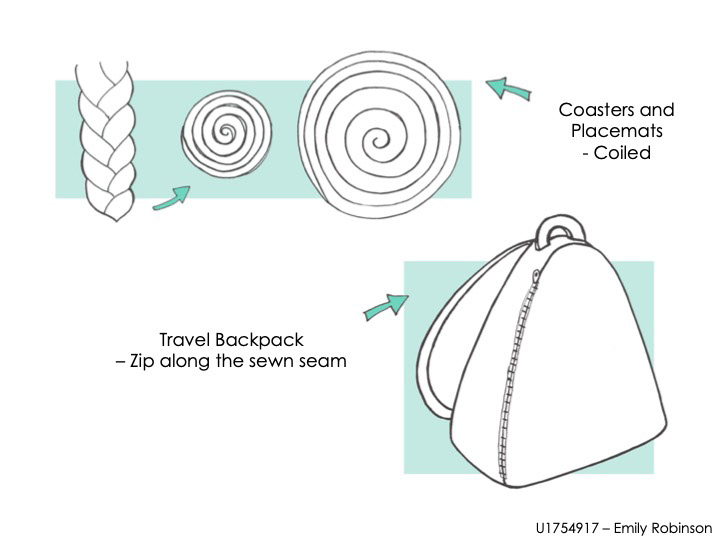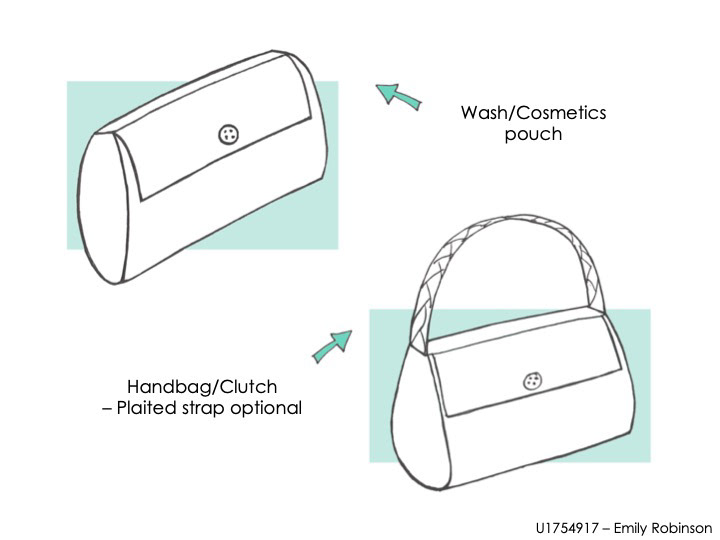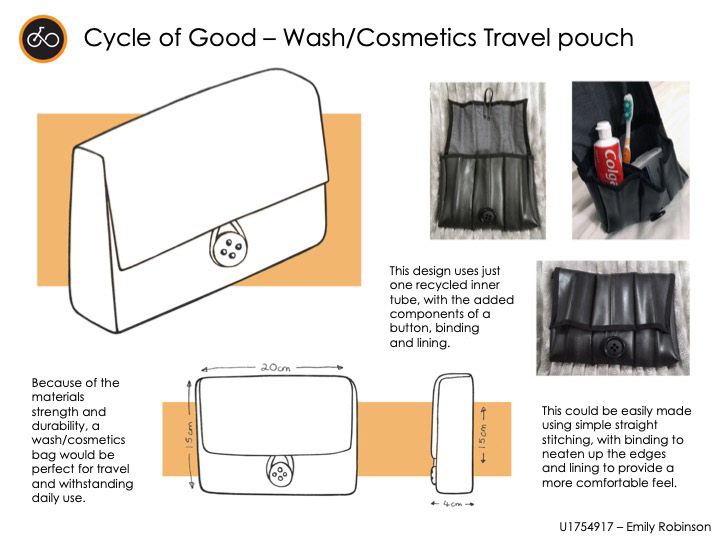 Here are my interim ideas from the Cycle of Good live project. This includes: a pencil/pen grip, a laptop bag, coasters/place mats, a travel backpack, a bag/clutch and a wash/cosmetics pouch. The image on the bottom right shows the final design idea and final presentation. Each of these products would be made using a single inner bicycle tube.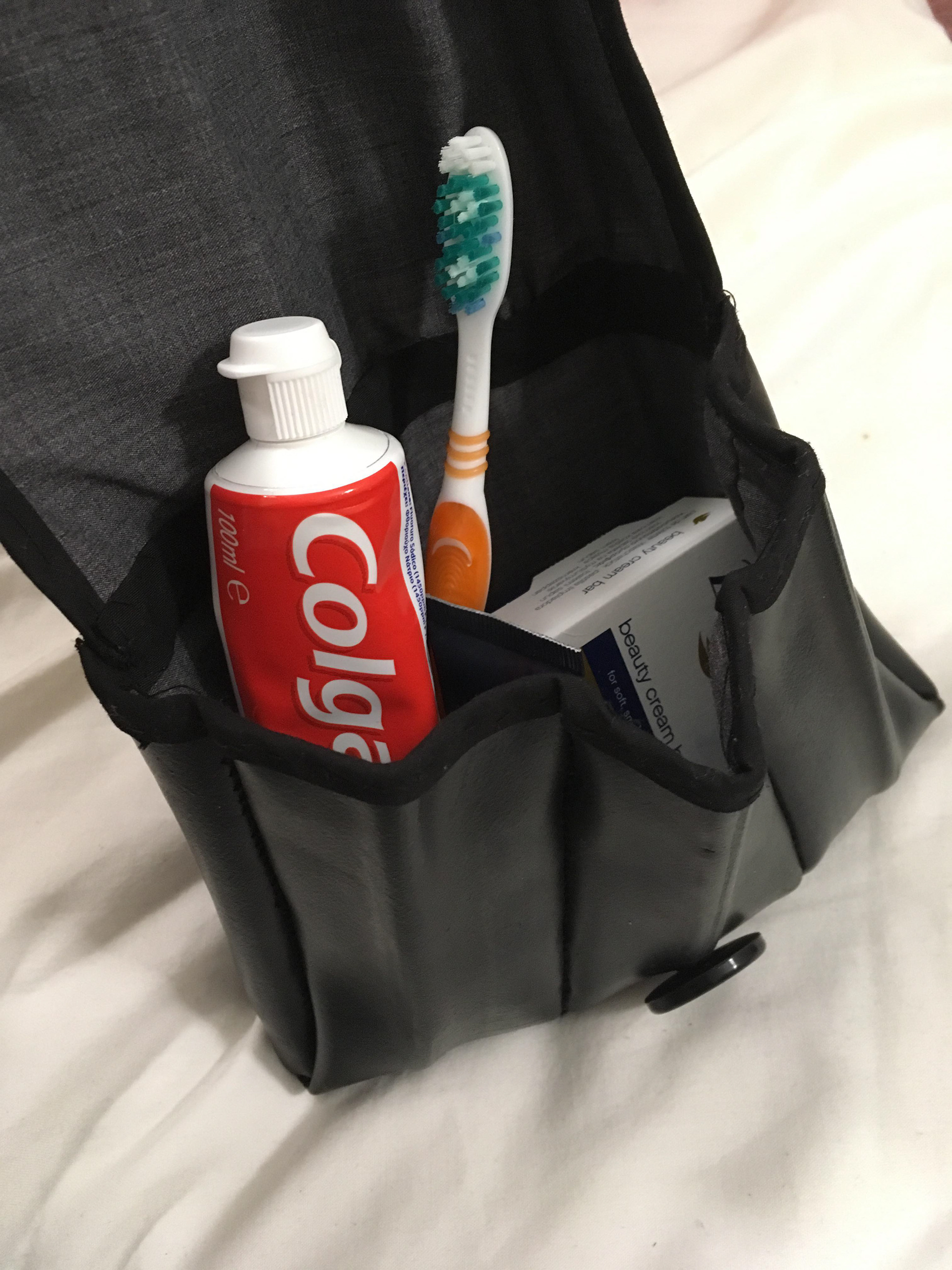 Here is my final Cycle of Good idea. This product is a travel wash bag and is made from 1 inner tube, lining material, binding, cotton thread and a button. This final prototype was hand-sewn using cotton thread and a sewing needle.
Blog post about the live project from Cycle of Good: https://www.cycleofgood.com/future-designs/